Tips To Beautify The Rooms In Your Lexington KY Home
Posted by Kim Soper on Monday, January 27, 2020 at 7:25 AM
By Kim Soper / January 27, 2020
Comment
There's no place like our old or new Kentucky homes, so why not make home the most beautiful and cozy place you can stay in? Let's dive into some techniques that can help you showcase the best features of every room in your house. Just a touch of color, texture, and personality can transform your home into something new. Plus the winter weather here in Lexington has been mild this year so maybe this can be like an early spring treat to bring some happiness to you! Here's a few tips that aren't a lot of hassle: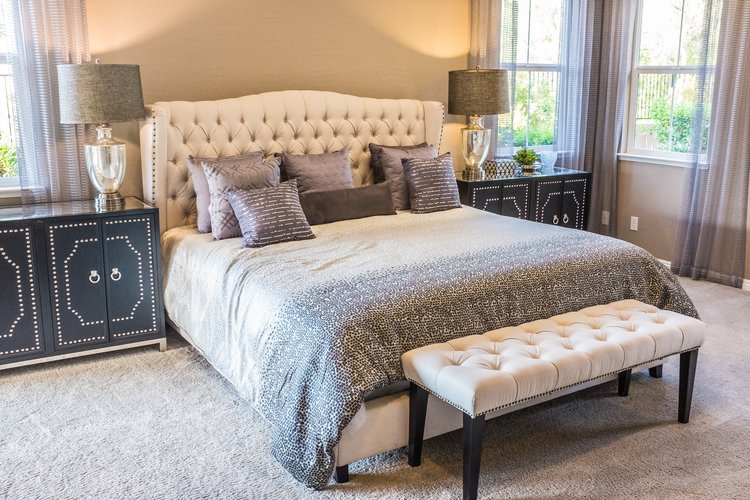 ADD SOME COLOR
Going with a neutral scheme can never go wrong, but if you're feeling like your room is a little drab, don't be afraid to go with a bold color. You can do an accent wall that compliments the current color scheme or use your furniture or accent pieces to bring a touch of color. Color doesn't have to mean clutter, you can keep the rest of the room simple and add the dramatic touch with a few elements.
USE SOME MIRRORS
Bringing in some mirrors can add light and room to your space. Using mirrors in staging is known to help the room look like it's much bigger than it is it. Add a few accent mirrors, preferably right across the room from a window, to brighten up your space and keep it from feeling too tight and small.
PLAY WITH ACCESSORIES
We get it, furniture can get expensive, but there is so much you can do with a room just getting creative with accessories. Get some unique decorative pieces and let your room tell a story around them. Hop down to your closest antique store and grab some pieces that are bold. You can also hop into Hobby Lobby or TJ Maxx, they have beautiful and unique decorative pieces that are incredibly affordable.
ADD SOME GREEN
Nothing gives a space some life like some life, literally. Add some plants to your rooms, lots of green ones that are easy to keep alive, to add a unique touch to the room. You'd be surprised how much a room looks "finished" when you add a beautiful tree to the corner of a room.
EMBRACE THE LIGHT
The natural light, we mean. Don't block out your windows with heavy drapes or hide them behind furniture. Decorate around your room in a way that compliments the windows and brings the natural light in.
ADD TEXTURE
Use fur throws or pillows, use patterns in your fabrics, etc. Don't be afraid to add unique textures throughout the home. It gives your eyes something to land on as it's looking around the room. You can even use metallics. Don't over-do it, because then it can get overwhelming. Just get a few textures that compliment each other and put them in clever places around your room.
REMOVE CLUTTER
A tip you'll hear often, nothing brings the best out in a room then getting rid of all the clutter and junk. If you have a hard time walking around your room or finding things, it may be time to get a few boxes and start cleaning out the things that don't really belong.
If you are looking for some good places to pick up decorating items and decor in Lexington and want places that are budget friendly, Homes Goods in Woodhill Center is always my go-to! And those in South Lexington will love the additon of the newest Home Goods in Brannon Crossing. Of course the other sister companies of Home Goods like TJ Maxx and Marshalls always have some good bargins and many items you would find at higher end stores but for a fraction of the price. Those shops will get you started in the right direction! Happy shopping and happy decorating!
About the Author: Kim Soper is a lifelong Lexington KY resident and Co-Founder of Better Homes and Gardens Real Estate Cypress. She has over 16 years experience selling real estate all over Lexington KY and the Central KY areas. Kim is the manager/Realtor of ExploreLexingtonKY.com - Home to Your Best Source for Lexington KY Real Estate!