Three Ways To Make Your Outdoor Space The Best Part of Your Lexington Home
Posted by Kim Soper on Tuesday, July 21, 2020 at 9:00 AM
By Kim Soper / July 21, 2020
Comment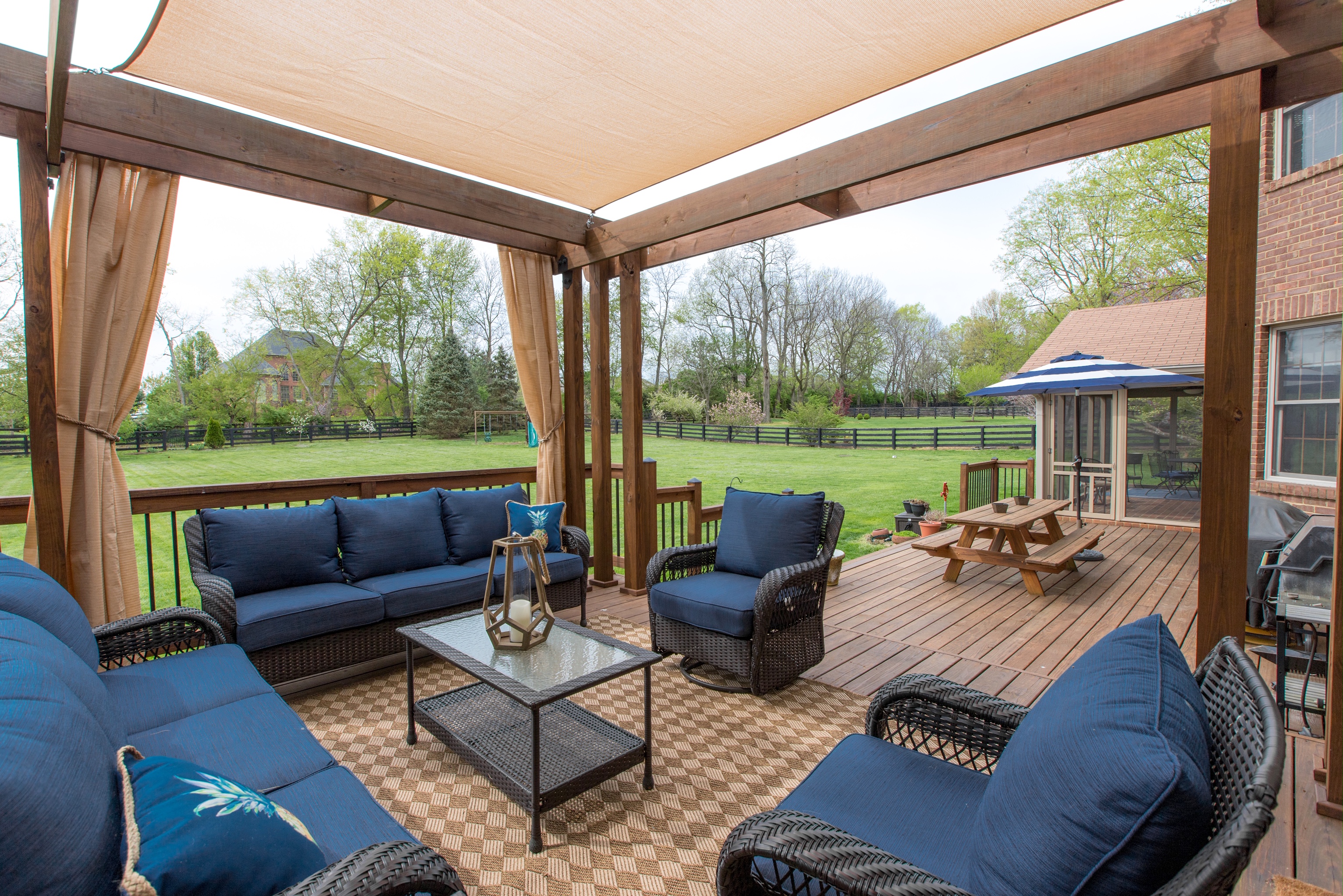 Don't you love a true outdoor living space? Back when I was a kid when I thought of an outdoor living space, a sunroom came to mind. That seems so old school now as consumers today have been innovated in how they use their outdoor living space.
What was a simple deck or patio has become so much more than just that. They have been turned into cozy and friendly gathering places, romantic hot spots or fully functional kitchens.
Here are 3 Easy Steps to create an outdoor room –
Shade & Privacy – you can start with a pergola design, size and space. Add trellis sections for privacy

Grill Kitchen Islands – Pick a design and size based on your outdoor space needs and cooking preferences. You can also add a bar section for more seating

Fire & Comfort – firepits have come down in price in recent years.
For Relaxing & Causal = Furniture and fountains compliment the outdoor space and create a warm and friendly place to relax and entertain.
For an Entertainment Zone = Invest in some outdoor marine quality speakers, TV, cocktail stations and beer taps.
To add Feel of Romance = The outdoor fireplaces should be a staple. Fireplace sand firepits are a must have and in recent years the prices have come down dramatically. Making them very affordable.
Grills
The famous Big Green egg grill and wood fired pizza ovens are awesome! Adding these or one of them is like adding a second kitchen to your home as meals can be prepared and served without ever leaving your backyard
Creating privacy
A pergola or adding curtains to your outdoor space. Many times I see homeowners adding curtains/shades to their oversized front porches. Makes for another outdoor living space.
About the Author: Kim Soper is a lifelong Lexington KY resident and Co-Founder of Better Homes and Gardens Real Estate Cypress. She has over 16 years experience selling real estate all over Lexington KY and the Central KY areas. Kim is the manager/Realtor of ExploreLexingtonKY.com - Home to Your Best Source for Lexington KY Real Estate!