Thinking of Buying a Home in Lexington, KY? Steps in Get You in Your Home by Thanksgiving!
Posted by Kim Soper on Tuesday, September 24, 2019 at 7:14 AM
By Kim Soper / September 24, 2019
Comment
Each year, the National Association of REALTORS® surveys buyers and sellers who have purchased or sold in the previous twelve months in order to identify the process and steps taken. It provides a lot of information for the people who will be going through the process now and in the near future.
44% of all buyers looked online for properties for sale. This might be considered a logical first step to determine the prices of homes in certain areas and what features they offered.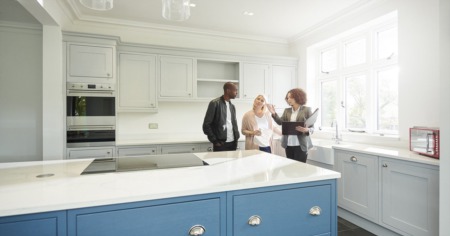 17% of all buyers stated that their next step was to contact a real estate agent. In another REALTOR study, it is reported that 87% of all buyers purchased their home through a real estate agent or broker. Buyers identify a wide range of services the agents offer that is considered valuable in the purchase of a home.
The next step identified by most buyers is to look online for information about the home buying process. In many cases, agents share this information in their first substantial meeting but since it is identified as the third highest steps taken by buyers, some people may not be getting adequate information from their agents or they are verifying the process as explained to them.
The fourth step identified by buyers is to contact a bank or mortgage lender. The position this step takes place is interesting because many real estate professionals suggest that it be one of the first things buyers should do. The reason is to find out how much mortgage they can qualify for, so they are looking for homes in the right price range. This can save a lot of time and frustration.
The three next highest steps included driving by homes and neighborhoods, talking with a friend or relative about the home buying process and visiting open houses.
The buyers in this study mentioned that they depended on several sources for information during the home search. The most frequently used were online website, their real estate agent, mobile search device, open houses and yard signs.
The three most difficult steps listed were finding the right property, the paperwork and understanding the process and steps.
You can download a Buyers Guide that has a lot of interesting information. We have an array of Financial Apps that can provide insight on things like
Lexington Ky is always #1 in my book! Whether you want to buy a downtown condo, a custom walkout ranch on a golf course, or a horse farm in the country, I can help find the perfect home for you – as well as help you sell your home. In addition to Lexington Real Estate, I specialize in the nearby towns of Paris, Midway, Georgetown, Winchester, Nicholasville and Versailles.