Take it From a Kentucky Native - Best Quick Day Road Trip From Lexington, KY Is The Red River Gorge Area
Posted by Kim Soper on Tuesday, August 3, 2021 at 6:00 PM
By Kim Soper / August 3, 2021
Comment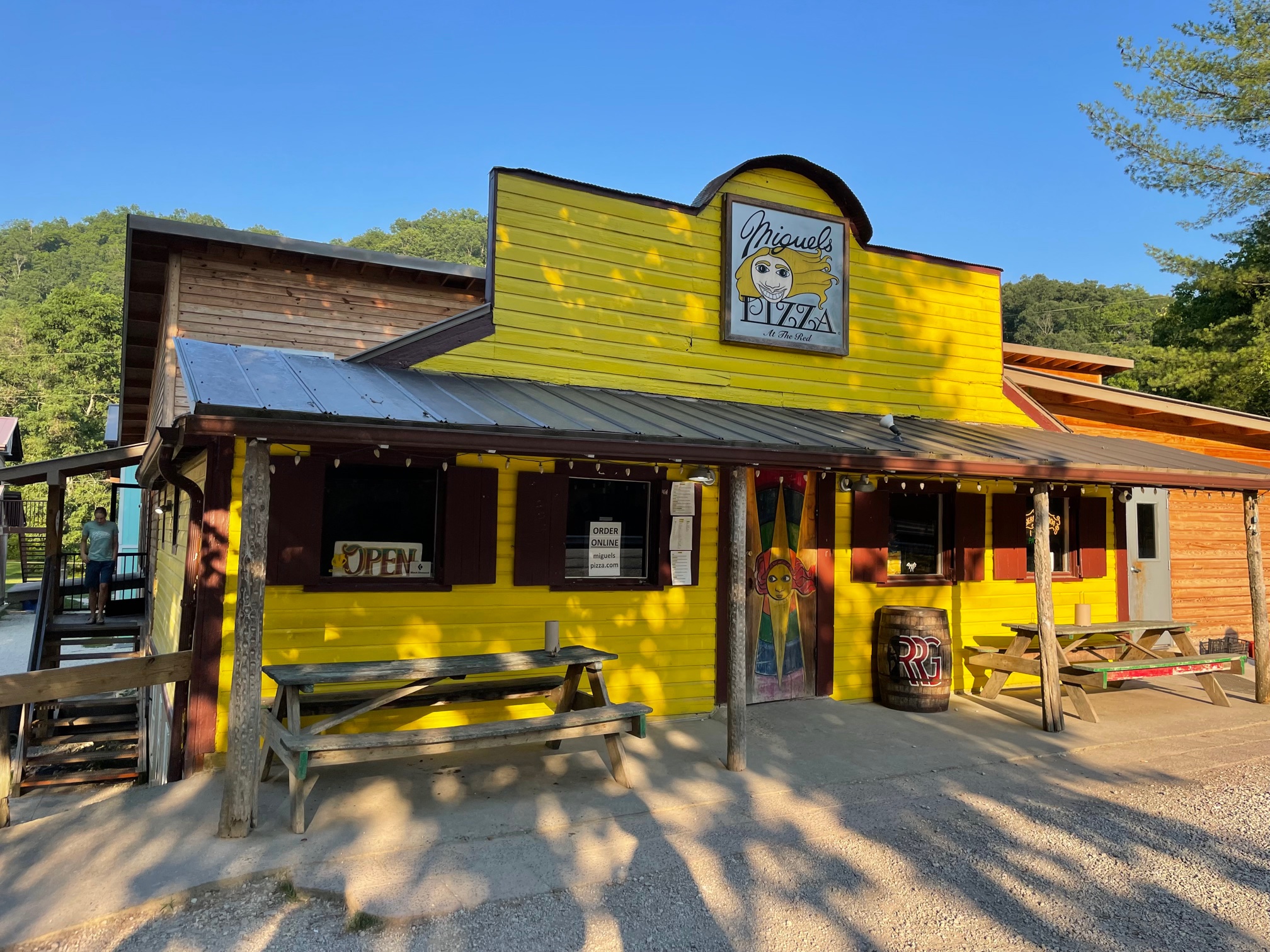 Hey friends. It's Kim Soper of ExploreLexingtonKY.com. And I'm not exploring Lexington tonight. It's Tuesday. I'm exploring Miguel's pizza. Can you see it up there in the. Red River Gorge? Miguel's opened here in the early 80s. So I've been coming here since I was a kid, just walking on the trails, exploring, hiking and having fun. And I'm so happy that my clients from the west coast have chosen to purchase a property here in the Gorge area. I'm in Slade, Kentucky, which is about 45 minutes from Lexington. So if you ever need a nice little road trip to get away or to come hiking on the trails, hit the Mountain Parkway and travel 45 minutes to Slade, Kentucky. You'll run into the Natural Bridge State Park where you can walk over the bridge, which is really beautiful. Of course you can eat at Miguel's.
And some of the other restaurants down the street, there's barbecue, there's Mexican, there's all kinds of local fair that'll treat your fancy to whatever that you like. So please visit Slade, Kentucky. The reason I love it again, I've been coming here forever, but it's such a cool place to get out and explore nature and see what Kentucky's all about. And this place Miguel's - USA Today said it was the best pizza in America. I believe it, it's a 35 minute wait on Tuesday for pizza. And I just counted 17 different license plates in the parking lot, representing various states from Hawaii, Wisconsin, Indiana, Illinois, Virginia, Texas, New Mexico. And there's more so you know that it's a cool place. So check it out. I thought they were going to call my name for my pizza, but that was Kylie, not Kim. So anyway, check it out. Kim Soper, ExploreLexingtonKY.com but road tripping exploring the Slade Kentucky area. Have fun. Be safe. Bye bye.
About the Author: Kim Soper is a lifelong Lexington KY resident and Co-Founder of Better Homes and Gardens Real Estate Cypress. She has over 17 years experience selling real estate all over Lexington KY and the Central KY areas. Kim is the manager/Realtor of ExploreLexingtonKY.com - Home to Your Best Source for Lexington KY Real Estate!