Regardless of What the Calendar Says, The First Day of Fall in Kentucky Starts When Football Seaon Begins
Posted by Kim Soper on Thursday, September 1, 2022 at 8:00 AM
By Kim Soper / September 1, 2022
Comment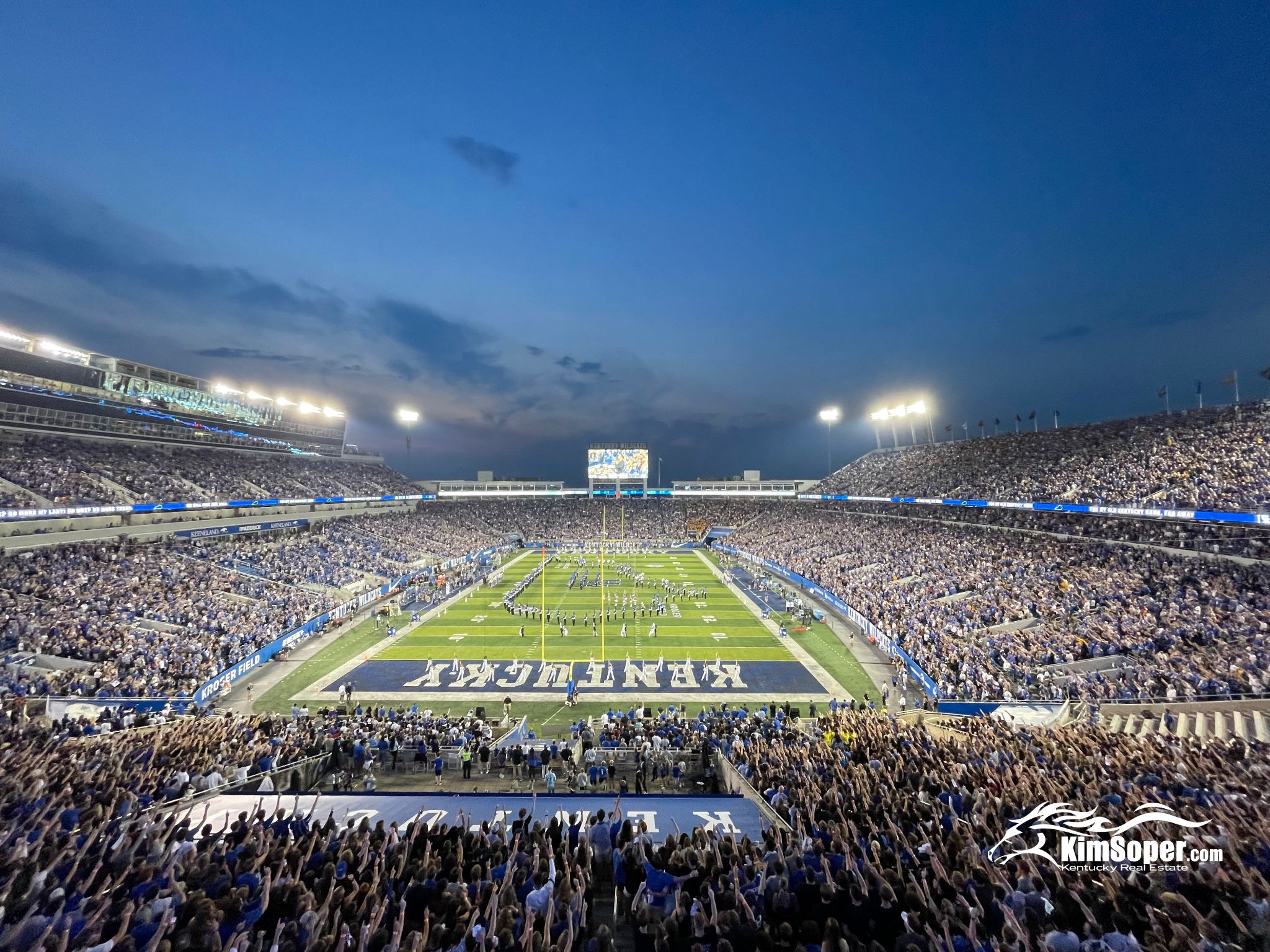 Fall for everyone in the United States starts late September except for those of us in Kentucky. The first home Kentucky football game always starts the fall season here in Lexington, KY. Our first home game will take place this coming Saturday September 3, 2022 at Kroger Field AKA Commonwealth stadium at 7:00 p.m. against Miami of Ohio. Although I am more of summer person, everyone always tells me to embrace fall in Kentucky. I have learned over the years, fall really is a neat time here in our state. There are tons of cool fall festivals and events and of course football. The temps are usually in the high 60s to mid 70s during the day and of course the sun is shinning! If you have a chance to visit, be sure and see what Kentucky is all about in the fall.
Check out this video I took during the Kentucky vs. LSU football game last October. What a cool environment.
Get out and explore our area this fall and take lots of cool pictures. Have fun and hello Kentucky fall 2022!
About the Author: Kim Soper is a lifelong Lexington KY resident and Co-Founder of Better Homes and Gardens Real Estate Cypress. She has over 18 years experience selling real estate all over Lexington KY and the Central KY areas. Kim is the manager/Realtor of ExploreLexingtonKY.com - Home to Your Best Source for Lexington KY Real Estate!