Quick Tips To Help You Redo Your Bathroom in Your Lexington area home
Posted by Kim Soper on Wednesday, June 10, 2020 at 10:16 AM
By Kim Soper / June 10, 2020
Comment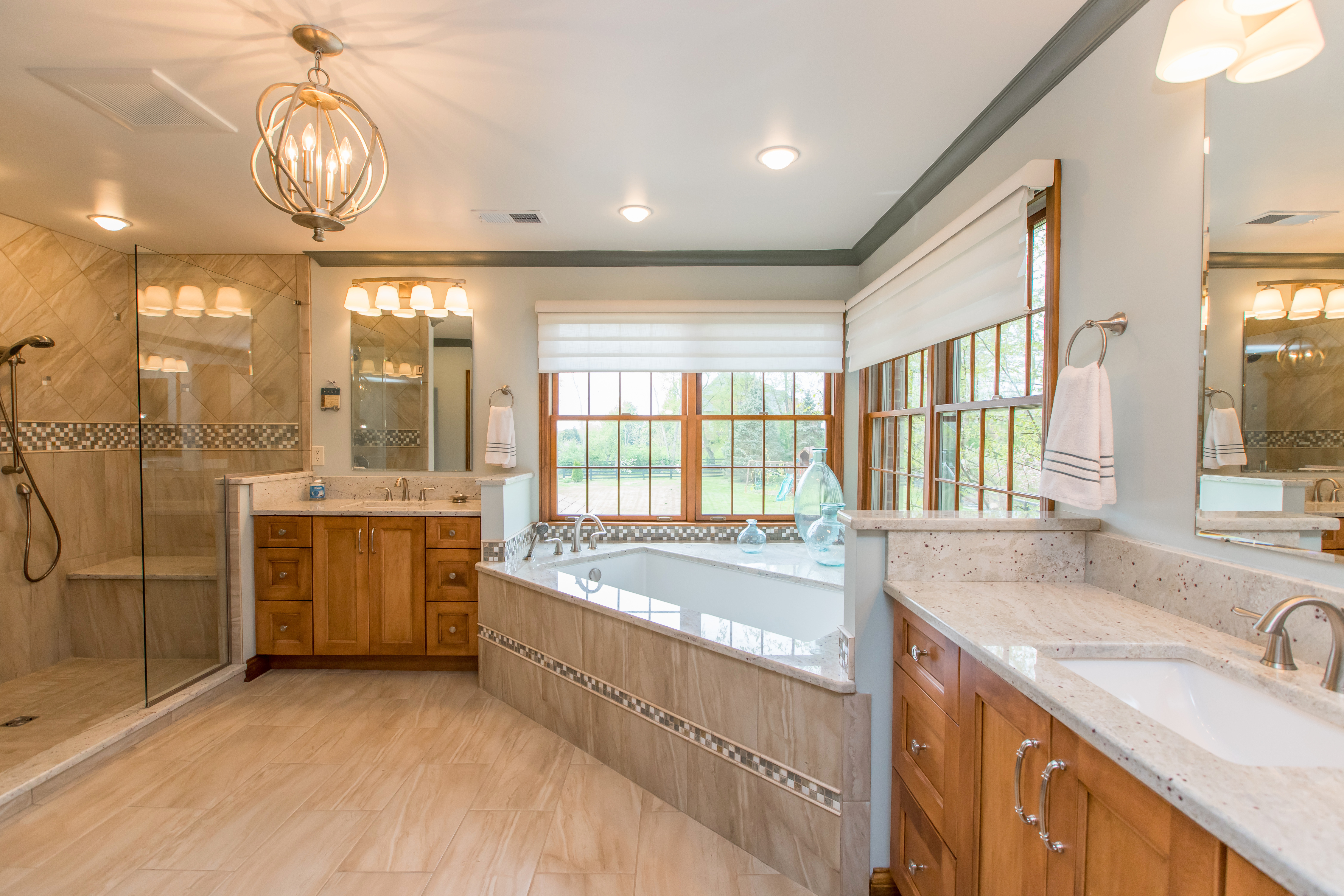 While bathrooms are not the largest space in the home, they are rooms that buyers like to see with a lot of pizazz. We want the room to be inviting, comfortable yet functional. A little beauty is just as important as functionality when improving the home for resale or just for enjoyment. There are countless ways to create a stylish bathroom. Choices in materials and fixtures span all budgets. That is a good thing and allows you to take a more cost concerned approach in design your bathroom.
Here are 5 fixtures to consider to help add that special touch to your most intimate room in your home.
Flooring –
Stay away from the carpet! LOL. I know that is so old school, but you still see it in the older bathrooms. Tile is most popular choice, but it doesn't mean you have to settle for boring or something that you see in every other home. Research the natural stones such as slate, travertine and marble. Those will really add a lot of soothing ambience. But the Tile that looks like hardwood is really a big hit right now! River rocks for a shower floor feel great to stand on and create a real-life spa atmosphere but make sure the rocks are very smooth and not rough when standing on them.
Sinks –
One of my favorite fixtures are the cool vessel sinks. That is one that sits on top of the counter rather than recessed into the countertop. Nothings says new, modern and fancy like a vessel sink. Here is a picture of from one of my past listings on the Lexington, KY real estate market. I love the copper vessel sink in the bathroom. Copper is one of the more popular materials used. Stone, glass and wood are some of the others. You will find them in a wide arrange of sizes and shapes so shop until your heart is content.
Spa Showers –
Take your regular shower and create a spa shower with multiple jets spaced around the enclosure instead of just a traditional single head shower. Enjoy the relaxing benefits of a spa experience.
Whirlpool Tubs –
Come in many styles and sizes and serve as the perfect place to unwind from the day. They also help increase circulation in the body. Many freestanding tubs are showing up in many new construction homes in Lexington KY these days.
Infrared Heat –
Making a huge stride in becoming more mainstream in bathrooms around the U.S. Especially in the winter months, bathrooms can sometimes require supplemental heating for maximum comfort. Instead of installing a wall or free-standing electrical heater, many are selecting to install a ceiling infrared unit. Heated floors may be an option also if you are doing new flooring.
I'm in the process of redoing my bathrooms as well. In the beginning it seems so overwhelming, like where to start, what to buy. I would encourage you to outline a budget of what you are willing to spend and take your list to a designer showroom or home improvement store. You will find that there are many choices for bathroom improvements within every budget.
About the Author: Kim Soper is a lifelong Lexington KY resident and Co-Founder of Better Homes and Gardens Real Estate Cypress. She has over 16 years experience selling real estate all over Lexington KY and the Central KY areas. Kim is the manager/Realtor of ExploreLexingtonKY.com - Home to Your Best Source for Lexington KY Real Estate!
Phone(859) 509-8008

Email[email protected]

Address Kim Soper Lifelong Kentuckian / Realtor® since 2004
KY License #205990
United Real Estate Lexington KY
424 Lewis Hargett Circle, Suite 120
Lexington, KY 40503