My Kentucky Real Estate Clients And I Do Make a Pretty Great Team!
Posted by Kim Soper on Thursday, July 9, 2020 at 8:30 AM
By Kim Soper / July 9, 2020
Comment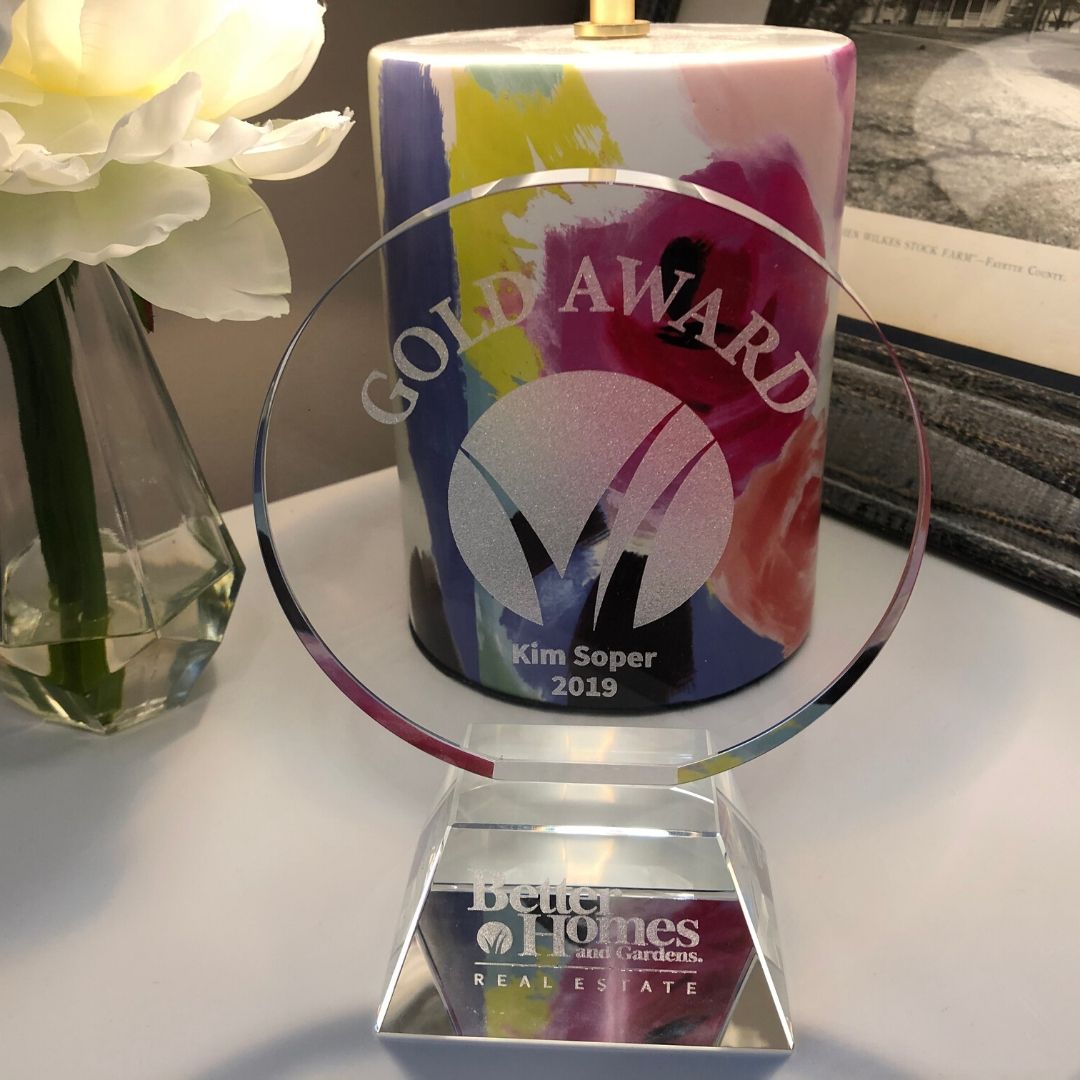 Our company awards program was cancelled this year due to Covid 19, but we had a mini awards program in our office, and I was recently recognized for my home sales in 2019. Covid 19 provided me with some extra time at home to clear off a bookshelf and make room for this. As a Realtor®, it means the world to me to help so many! But to be honest, it is very hard for me to post about all the homes I sale because it has never been a numbers game of how many homes I can sell. I didn't get into this business to just sell homes. I'm in this business because I love my hometown and community so much and I am so blessed to help others achieve their dreams or help parents move closer to their grandchildren. Or help and father and son reconnect or help a family cope with selling a family home after 142 years of family memories. I don't look at it as a how many homes can I sell, but it is more about the people and the families I help. I'm here to help navigate real estate and the life journey with you. Thank you all to my current clients and past clients. Your trust and friendship means the world to me. We do make a pretty good team! And the memories we share together make my heart so happy! I feel like you are a part of my family!
About the Author: Kim Soper is a lifelong Lexington KY resident and Co-Founder of Better Homes and Gardens Real Estate Cypress. She has over 16 years experience selling real estate all over Lexington KY and the Central KY area. Kim is the manager/Realtor of ExploreLexingtonKY.com - Home to Your Best Source for Lexington KY Real Estate!