Manchester Coffee is the hippest coffee shop in Lexington's Distillery District
Posted by Kim Soper on Tuesday, February 2, 2021 at 9:00 AM
By Kim Soper / February 2, 2021
Comment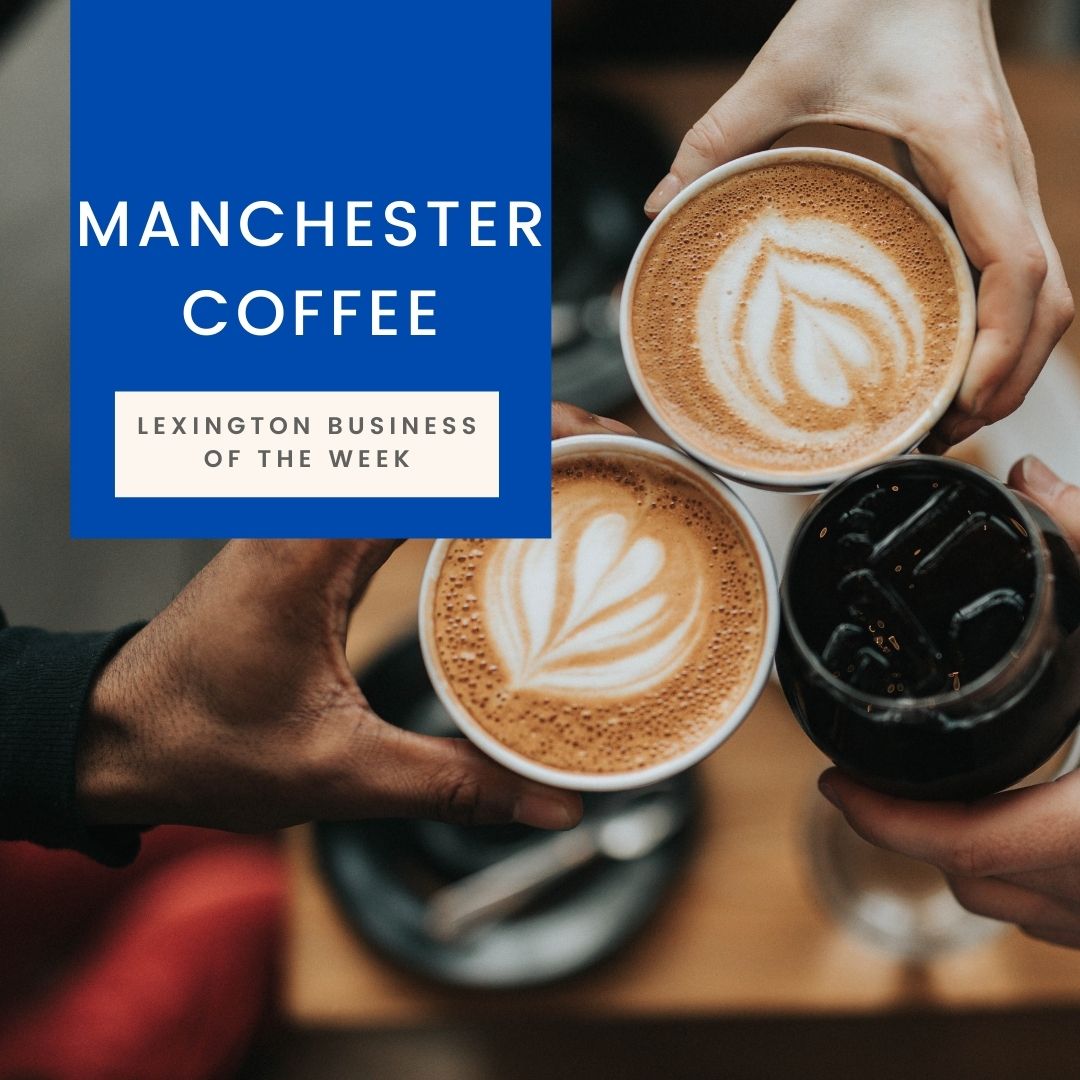 Need a perk up this first week of February? This time of year always has me thinking about trying new things in Lexington, KY. And one place that's been on my radar is Manchester Coffee Company. GUYS! It is seriously amazing! Lexington, KY is so lucky to have such an incredible business. It's located at 903 Manchester Street in the heart of Lexington's Distillery District and I remember this time last year when my cousin moved to Lexington she found this place and has been enjoying it ever since. Have you been here before? What was your favorite drink on the menu?
I will admit, I am not a coffee drinker. Well not yet, but everytime I am around a good coffee shop, that aroma is a bit addicting. So for now, I stick with the hot chocolate. But this is a new year and I am going to venture out and try some of that fabulous coffee.
Manchester Coffee has a cool vibe. All kinds of comfy seats to spread out and social distance while mingling with your small group or while you are sending a few work emails from your computer. The place is small yet super cozy and clean. Tons of coffee flavors and drinks on the menu so if you are looking for a sleek, modern shop to inspire you while you sip your beverage and plan out your day, Manchester has you covered.
If you go: Manchester Coffee Company is located at 903 Manchester Street Suite 180 Lexington, KY 40508. They can be reached at 859-317-9092 and found online at Manchester Coffee Company.
About the Author: Kim Soper is a lifelong Lexington KY resident and Co-Founder of Better Homes and Gardens Real Estate Cypress. She has over 17 years experience selling real estate all over Lexington KY and the Central KY areas. Kim is the manager/Realtor of ExploreLexingtonKY.com - Home to Your Best Source for Lexington KY Real Estate!