Lexington's Anita Madden Dies at 85. I Will Never Forget Meeting Her For the First Time in Hamburg Place!
Posted by Kim Soper on Thursday, September 27, 2018 at 9:50 PM
By Kim Soper / September 27, 2018
Comment
Famed Horsewoman and Lexington, Kentucky socialite Anita Madden passed away tonight in Lexington, September 27, 2018. She was 85 years old. I was too young for all the glitz and glam of her Hollywood themed Derby Parties in the 1970s until 1998 so I never had the chance of meeting her. But thanks to a friend in the horse business in July 2014 I finally did meet her. My 1st time meeting Anita Madden will always be very special. She was so sweet and kind. Her and her husband and best friend Preston were amazing to chat with. So full of Lexington history, horse history and real estate history. Down to earth folks who served good drinks and served up some big smiles and laughs. I was a guest in their home that evening and it was the night after they had sold off a small section of the retail center in Hamburg Place for 185 million. And still to this day, that is largest real estate transaction in Lexington's history. I wasn't involved in that real estate transaction. It just happen to be a coincidence I was there that night.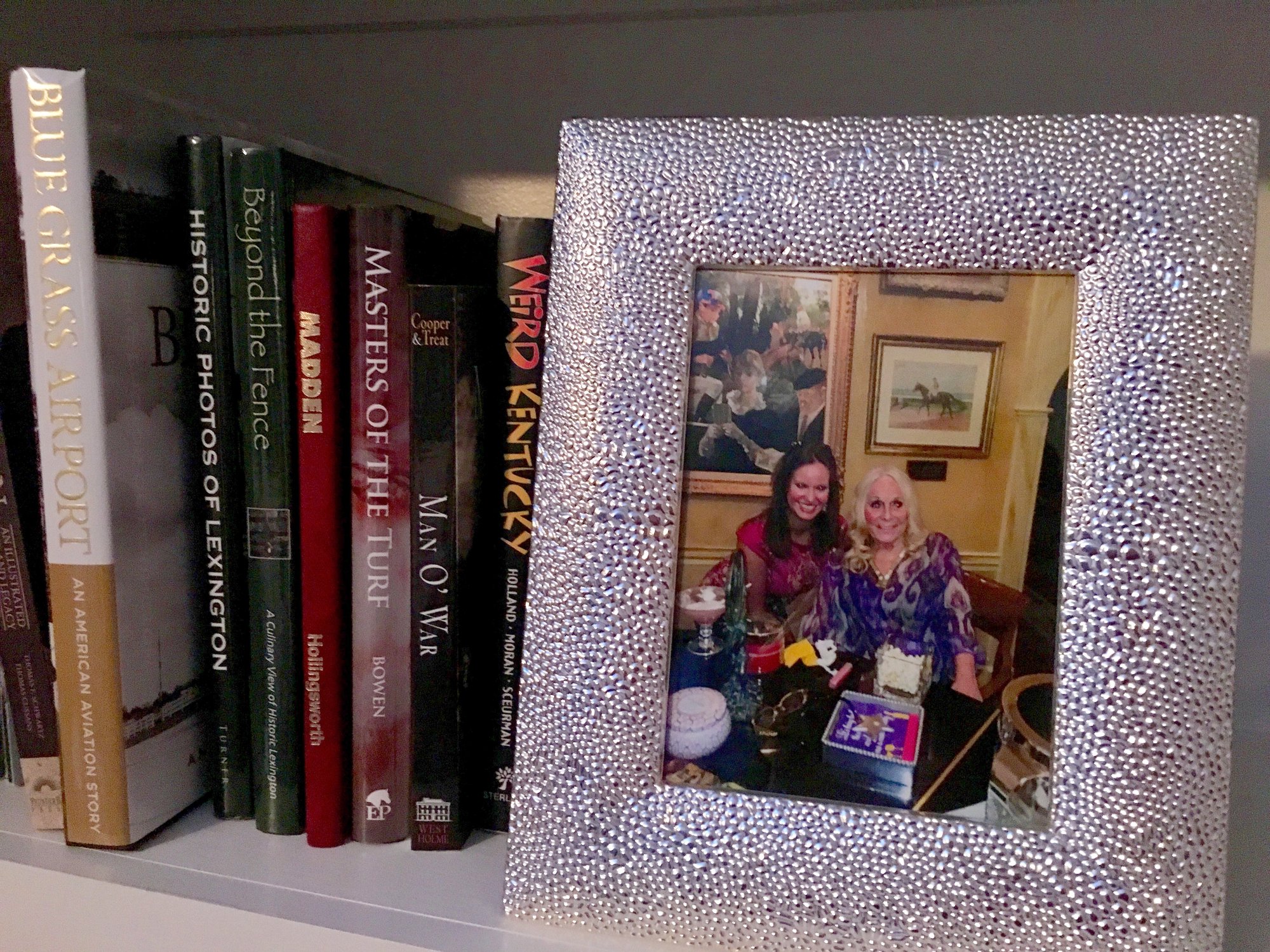 From a real estate perspective it was a huge night in my life learning real estate from them. But from a personal stand point, it was checking off something that had been on my bucket list forever - to meet Preston and Anita and enjoy drinks. It was a night I will always cherish just like this picture of Anita and I. A couple of things I learned from Anita and Preston that night:
1. Always plant at least one tree every year you are living. Many of the trees on Hamburg farm were planted by Preston when he was a little boy and now they are huge 70/80 year old trees.
2. Always have a good assortment of bar drinks, sodas and bar snacks. Be a good host.
3. It is ok to decorate your house, I mean every spot in your house with horse pictures. This is horse country right?!
4. Love and laugh often. Every day. And make that a priority.
And 5. I need to take a lot of vitamins. They out partied me that night. And they were in their 80s!
Anita did so much for local charities and children. I love living on the Old Hamburg Place farm in the Hamburg community. And I appreciate all the history of this place and city. She will forever be missed. Sir Barton may have been the very First Triple Crown Winner in 1919 that called Hamburg Place Home. But Anita's star was just as bright. She will always be the first lady of Hamburg Place in my book. She is a horse racing legend, was the best party host, a real estate legend, a friend, mother, wife, grandmother and just simply legendary all around. Blessed I was able to meet her. What a neat person! #anitamadden #hamburgplace #hamburgfarm #lexingtonky #realestate #horseracing #realestatedeveloper
Lexington Ky is always #1 in my book! Whether you want to buy a downtown condo, a custom walkout ranch on a golf course, or a horse farm in the country, I can help find the perfect home for you – as well as help you sell your home. In addition to Lexington Real Estate, I specialize in the nearby towns of Paris, Midway, Georgetown, Winchester, Nicholasville and Versailles.