Lexington Cemetery is One of Most Beautiful in United States
Posted by Kim Soper on Monday, June 8, 2015 at 7:15 PM
By Kim Soper / June 8, 2015
Comment
One of the most beautiful garden cemeteries in the nation is here in Lexington. The 170-acre nonprofit establishment can be found at the edge of downtown on West Main Street. Visitors enter through tall iron gates and pass a majestic gatehouse that was built in 1890. Curving roads lead around mature trees, past three lakes, and by a variety of gardens. Over 179 species of birds have been identified within the grounds, which have been featured in the Handbook of American Gardens.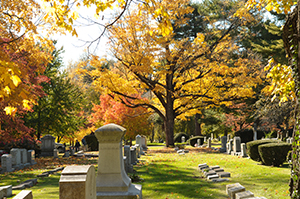 Lexington Cemetery was founded in 1849 and over 70,000 people have been interred there. The graves of many Kentucky notables can be viewed including Henry Clay, whose 120+ foot tall monument can be seen for blocks. Visitors may also see burial sites of the General John Hunt Morgan, Miss Mary Desha, Mary Breckinridge and Coach Adolph Rupp. Maps are available at the entrance to help people find historic gravesites.
After leaving Lexington Cemetery, travel west on Main Street away from town to arrive at the Meadowthorpe subdivision. Just two miles from downtown, this classic neighborhood is directly across from a large shopping area complete with a Kroger grocery store, banks, restaurants and everyday retail. Current homes for sale in Meadowthorpe start at about $150,000 and top out at just under $300,000. This neighborhood is ideal for first time homebuyers, retirees, and anyone who works downtown.
Contact me to learn more about these, or any others in the area.
Lexington Ky is always #1 in my book! Whether you want to buy a downtown condo, a custom walkout ranch on a golf course, or a horse farm in the country, I can help find the perfect home for you – as well as help you sell your home. In addition to Lexington Real Estate, I specialize in the nearby towns of Paris, Midway, Georgetown, and Versailles.