It's a Great Time to Visit the Arboretum in Lexington Ky
Posted by Kim Soper on Thursday, June 1, 2017 at 6:02 AM
By Kim Soper / June 1, 2017
Comment
It's the perfect time of year to get outside and enjoy walking in one of our beautiful parks. The Arboretum in Lexington Ky is the ideal venue for taking a stroll.
This 100-acre park on the University of Kentucky campus has paved walking paths as well as wooded trails, which add up to about two miles. No dogs or bicyclists are permitted on these paths. A new biking path recently opened that connects adjacent neighborhoods with the Arboretum and allows commuters to reach campus and other parts of town.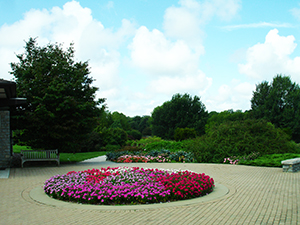 Also known as the State Botanical Garden of Kentucky, the grounds feature children's, rose, fragrance, and memorial gardens as well as a visitor center. The park is open to the public from dawn to dusk.
Neighborhoods within walking distance of the park are considered very desirable. Residents are close to the University of Kentucky campus, which is our number one employer. They are also not far from downtown and Transylvania University. Nearby Nicholasville Road is a major north-south corridor providing access to shopping centers and restaurants, as well as to New Circle Road, which by encircling the core of Lexington provides convenient access to the rest of the area.
Neighborhoods within a half mile of the Arboretum in Lexington Ky with homes on the market include Shadeland and McMeekin. Homes for sale range from $525,000 to $1,500,000. Contact me for more information about these listings, to find more homes for sale near parks, or for help in finding any home in the Central Kentucky area.
Lexington Ky is always #1 in my book! Whether you want to buy a downtown condo, a custom walkout ranch on a golf course, or a horse farm in the country, I can help find the perfect home for you – as well as help you sell your home. In addition to Lexington Real Estate, I specialize in the nearby towns of Paris, Midway, Georgetown, and Versailles.