It Smells so Good at The Crushed Violet in Midway Ky
Posted by Kim Soper on Monday, September 7, 2015 at 7:38 PM
By Kim Soper / September 7, 2015
Comment
If you are looking for one of a kind perfumes or colognes, be sure to visit The Crushed Violet in Midway Ky. The fragrance shop carries about twenty different perfume lines, as well as skin cleansers and lotions, ranging in price from $15 to $200. The store sells scents that cannot be found anywhere else in the state. In fact, they boast unusual creations from around the world. They are the only store in the U.S. that stocks Carbaline, an Italian skin care company that was founded in 1970. All products in the Carbaline line are made from natural ingredients, and include bath oils and soaps, as well as perfume.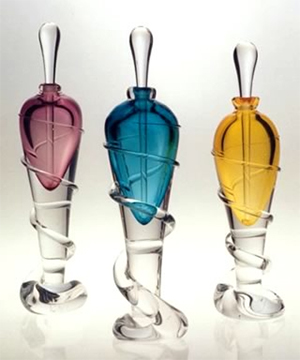 The Crushed Violet in Midway Ky is just 20-25 minutes from Lexington and an easy scenic drive following Main Street/State Road 421 to the Midway turnoff. The shop is located on 218 North Gratz Street in a historic building that once housed the town jail. The owner has plans to open a wine and spirits shop next door called The Crushed Grape.
After visiting this picturesque area, you may be interested in moving there. Midway offers the perfect blend of small town and rural country living. Downtown has many beautifully restored historic homes, while the surrounding neighborhoods offer newer homes, and small farmsteads. Current homes for sale in Midway range from just over $100,000 to $687,000. Contact me for more details.
Whether you want to buy a downtown condo, a custom walkout ranch on a golf course, or a horse farm in the country, I can help find the perfect home for you – as well as help you sell your home. In addition to Lexington and Midway Real Estate, I specialize in the nearby towns of Paris, Versailles, and Georgetown.