How To Take Your Fixer Upper Home to A Showstopper Home
Posted by Kim Soper on Wednesday, April 22, 2020 at 9:03 AM
By Kim Soper / April 22, 2020
Comment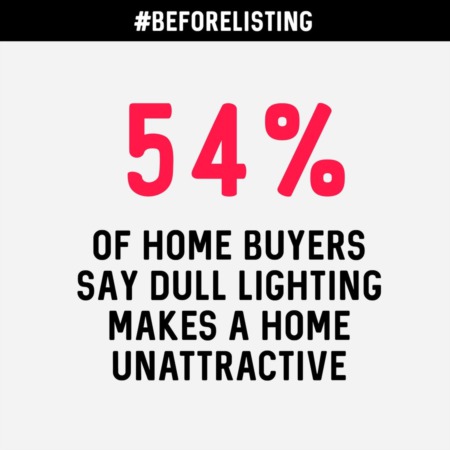 Do you want to buy a home on the cheap and hope to sell for more someday? Then stay tuned and read on as I will provide you with some helpful tips, that with a little work on your part, your real estate investment can be a great investment.
There are the certain in things in life that always seem true. One is the fact that home buyers will always be savvy and look for certain things when selecting a home to purchase. So, when you are in the Lexington real estate market looking for a home to purchase and are looking for those certain desirable features, know that it will come with a premium price. I am sure you have noticed that more and more in 2020. It really seems to have been happening since 2016 in Lexington.
But maybe there are some diamonds in the rough out there. These homes don't boast the cool features but with the right makeover and your sweat equity, it would stand the test of the picky buyer someday. Let's take the 3 most important rooms in a home and determine what makes it a real trendy home:
The Kitchen –
where you can cash in on your investment. Here is the recipe for success.
1. Countertops – everyone's favorite first impression. Instead of getting new laminate countertops for about $500.00, go with a little splurge and spend around 1,800 for granite or quartz. Since 2019, we are seeing more Lexington builders and more homeowners go with Quartz over granite. I hear quartz is easier to maintain and even more durable.
2. It is okay to pair fancier countertops with store bought kitchen cabinets or the cabinets already in place. For the cabinets, look to replace the hinges with more modern flavor, painting the cabinets or replacing the doors. It will save you big money over getting new ones. But on that note, if you are not a good painter, hire one…. cabinets are not an easy item to paint and have it look professional. You may find it is still better to replace. There are many local cabinet and kitchen stores in town who can help, or Lowes and Home Depot usually have good cabinet specials.
3. For the appliances – if you must replace the stove, go with a commercial grade stainless steel range hood with glass accents which will run you about 800.00.
4. Dual wall ovens about 1,500.00 really make a statement and in the past were found only in higher priced homes. This is always an interesting item, when a buyer spots a wall oven, they love it!
5. Last but not least, a 250.00 wine fridge gives the kitchen that extra pop! Or maybe a wet bar for around 400.00.
The Bathrooms –
even the smallest spaces are huge decision makers for buyers
Make sure you have space for two sinks. That is a huge selling feature today. The master for sure and if you have a hall bath for the kids or guests two sinks is huge! The powder room is perfect with just one.
Porcelain sings and granite tops can be purchase for under 1,000.
If there is space, go with a larger tile shower. It IS OK not to have a tub in the master, but make sure there is a tub in another bathroom for resale purposes.
Buyers are crazy about the shower-whirlpool combo with glass dividers as it has the feel of the spa for under 3,500.00
The Basement/Bonus Room –
Entertainment rooms add a big bang to value, but read here on how to stay within budget
1. Basements, especially here in Kentucky can be pricey. Even if you are comparing two homes – one with 8 foot ceiling may be over 20,000 less in price but still go with the one with 9 foot ceilings or higher. Low ceilings will prevent a buyer from appreciating even a full renovation.
2. Then for about 5,000 plan a home theater room. Go for this:
*a 60' LCD TV about 900.00
*add surround sound about 400.00
*cabinets and shelves to store all the electronics for about 500.00
* six leather theater-style seats for about 2,600.00
* a bar for about 800.00
This room will cost the 5,000 but I have seen many buyers place a 10,000 value on a theater room.
There you go! A quick step by step of what to purchase, what to install that will add major flair and wow factor for a buyer. Even if you don't have selling in mind, this still can be used as a good guide of several inexpensive quick re-dos for comfortable trendy living. We didn't cover in this blog but the other important living spaces in a home –outdoor, living rooms, etc. so email or call me today and I will give you tips for those spaces.