Have You Eaten At Crust in Lexington KY?
Posted by Kim Soper on Wednesday, May 27, 2015 at 3:00 PM
By Kim Soper / May 27, 2015
Comment
If you are craving pizza, but want sit down service, look no further than Crust in Lexington Ky. A step above the chains, this locally owned pizzeria is brought to you by the same folks who own Bella Notte and Smashing Tomato.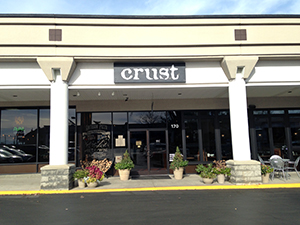 Crust honors their namesake by making dough by hand using flour imported from Italy. All pizzas are cooked in a wood-fired oven. There are all sorts of varieties and diners can select from familiar toppings to less common such as truffles, asparagus and even balsamic honey. Salads, soups, sandwiches and even desserts are also on the menu. Fresh ingredients are emphasized with herbs and greens grown in Richmond, for example. In addition to getting table service, another Crust plus is that they also serve wine!
The pizzeria is on Richmond Road just outside of New Circle Road. If you are looking for a home in Lexington, you will find this an ideal location. Nearby residents enjoy a major retail corridor with lots of shopping options. Downtown and I-75 are about ten minutes away. Both New Circle Road and Man O' War serve as connector roads to the rest of Lexington.
Homes for sale within a half mile of Crust in Lexington Ky top out at about $235,000 with 25 listings currently on the market. Nearby neighborhoods include Patchen, The Lakes Edge, Pleasant Point, and Autumn Ridge. Click the link to see current listings then contact me for more information.
About the Author: Kim Soper is a lifelong Lexington KY resident and Co-Founder of Better Homes and Gardens Real Estate Cypress. She has over 18 years experience selling real estate all over Lexington KY and the Central KY areas. Kim is the manager/Realtor of ExploreLexingtonKY.com - Home to Your Best Source for Lexington KY Real Estate!