Guide to Landscaping Around Your Kentucky Pool
Posted by Kim Soper on Tuesday, May 17, 2022 at 9:01 AM
By Kim Soper / May 17, 2022
Comment
Ready to take on the task of landscaping your pool space? You generally don't realize the importance in the types of trees you use until it's too late. Let's go over a few rules the trees around your pool should follow that will provide minimal upkeep and provide the best aesthetics.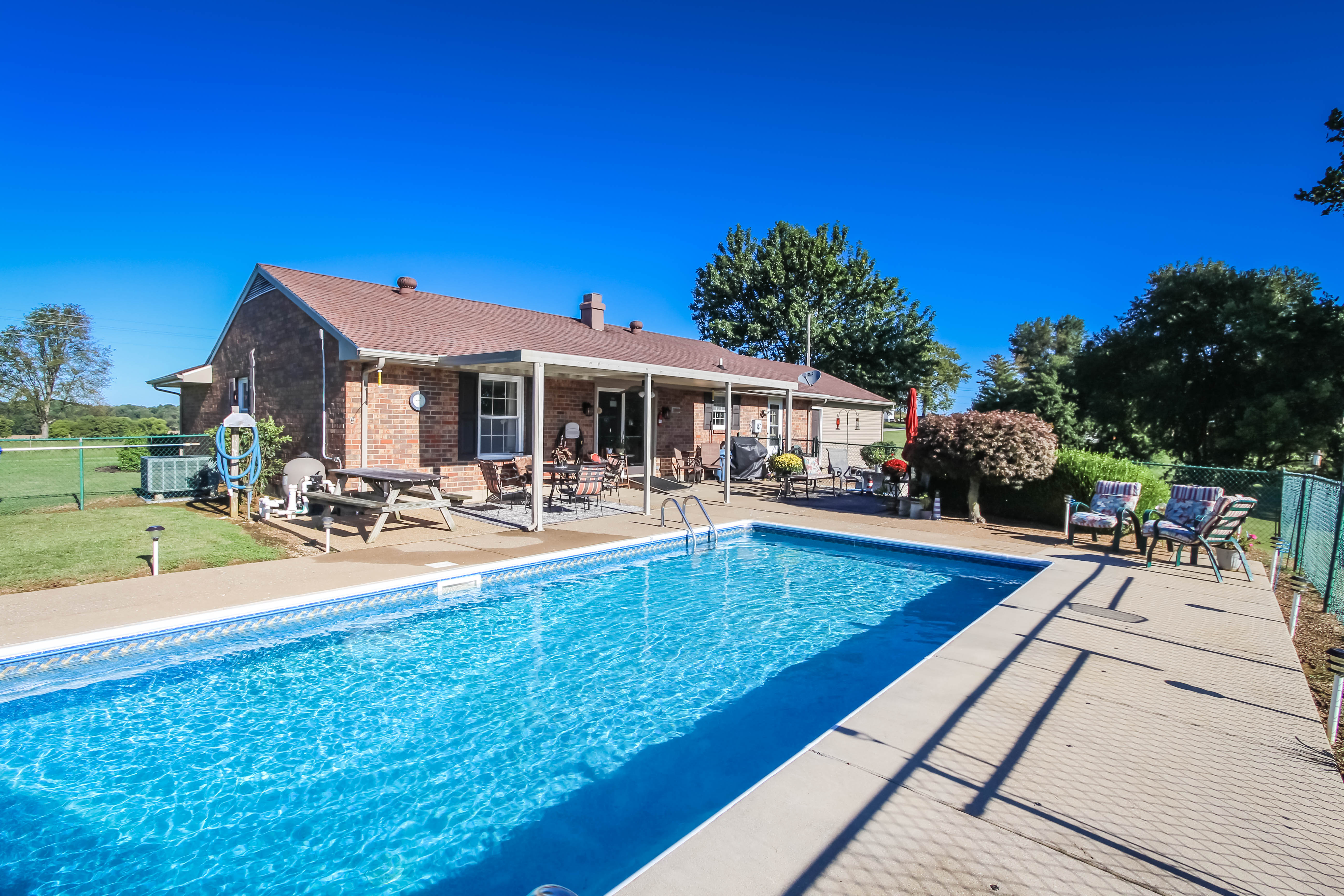 The trees you choose should have minimal leaf drop and are not overly messy. You want to avoid cleaning seeds, fruits, flowers, and dead leaves as much as possible. This task can get tedious.

Choose trees that have shallow root systems. Some tree roots can cause cracks in the concrete and cause problems with the plumbing.

Choose trees that can be preferably moved around in large growing containers.

Go with a tree that matches the theme of your decor, weather that's tropical, Japanese, Mediterranean, desert oasis, etc.

Pick a tree that doesn't block a view you may want to keep when it's fully grown.
Below, we'll list top 9 of our favorite trees to use throughout your pool landscaping. We recommend these trees based on their root system and the minimal amount of shedding in their leaves and fruits. Choose from one below that will match the theme of your decor:
1. Palm Trees
2. Citrus Trees
3. Banana Trees
4. Japanese Maples
5. False Cyprus
6. Floss Silk Tree
7. Fruitless Olive Trees
8. Ironwood
9. Palo Verde
About the Author: Kim Soper is a lifelong Lexington KY resident and Co-Founder of Better Homes and Gardens Real Estate Cypress. She has over 18 years experience selling real estate all over Lexington KY and the Central KY areas. Kim is the manager/Realtor of ExploreLexingtonKY.com - Home to Your Best Source for Lexington KY Real Estate!