Georgetown Ky: Home of Toyota and So Much More!
Posted by Kim Soper on Monday, December 8, 2014 at 11:36 AM
By Kim Soper / December 8, 2014
Comment
Toyota is the number one car brand for the first half of 2014 selling more Toyota, Scion and Lexus vehicles at the retail level than any other manufacturer. The Toyota plant in Georgetown Ky produces the popular Camry sedan, and will soon add Lexus to its production line. Over 7,000 people work at the Georgetown plant, with more to be added in the future.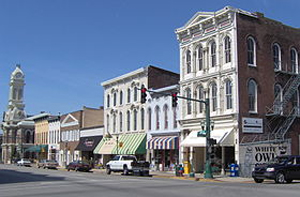 Georgetown is a growing, happening place and a great choice for home buyers. With over 30,000 residents, it is the 9th largest city in Kentucky. Serving as the county seat for Scott County, it is just 20 minutes northwest of Lexington. In addition to an attractive, historic downtown, Georgetown has Ward Hall, the Cardome Center, Georgetown College, Art on Main, and the Arts & Cultural Center.
One of the biggest draws for those moving to Georgetown is the small-town atmosphere with big-city Lexington so close by. Georgetown is surrounded by rolling Kentucky Bluegrass and plenty of scenic horse farms. The Kentucky Horse Park with a steady stream of horse events including polo and steeplechase is five minutes away. The Lexington airport is less than 30 minutes and the Cincinnati airport is just an hour away, making Georgetown especially convenient for business travelers.
A modest home or condo can be purchased for under $100,000 with most homes for sale in Georgetown Ky ranging from $125,000 to $650,000. Contact me for details or to arrange a showing.
Whether you want to buy a downtown condo, a custom walkout ranch on a golf course, or a horse farm in the country, I can help find the perfect home for you- as well as help you sell your home. In addition to Lexington and Georgetown Real Estate, I specialize in the nearby towns of Paris, Versailles, and Midway.