Four Easy Ways To Reduce Costs Inside Your Lexington Home
Posted by Kim Soper on Wednesday, June 17, 2020 at 8:28 AM
By Kim Soper / June 17, 2020
Comment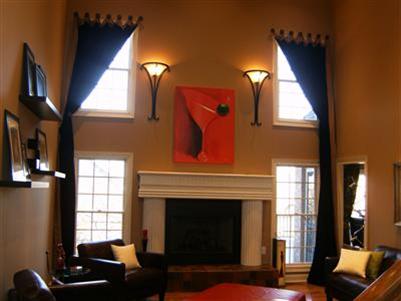 Technology has come a long way and its impact has been certainly noticed on the home front, including inside the home. And right now, with the virus occurring, everyone is looking to save funds in their budgets. Here are Four things to consider that will help reduce your bills in your home.
Four Products to Consider:
1. Water Heaters – Today they have tankless gas water heaters that turn off when not in use and water heathers that have timers can be programmed to turn off when the homeowner is away!
2. Automated HVAC Systems – Programmable thermostats are the bomb! Not only that but they are big energy savers. They can be set to reduce consumption when residents are out. Today, there are even thermostats that can be programed using an IPhone.
3. Lighting – Automatic timers are good for adjusting the light when a resident isn't home. Also, the energy saving light bulbs. LED Bulbs use so much less wattage and have dropped greatly in price.
4. Blinds & Drapes – They make automated blinds that you can program to close during the hottest part of the day in the summer and to let the sun in during the winter. Pretty fancy huh?
Just remember, sometimes it is the littlest things that will help you save on energy. Make sure you turn off the lights when not using them or set them up on a timer. All these tips below will certainly make a dent in your utility bills. Remember that a dollar saved is a dollar earned!
About the Author: Kim Soper is a lifelong Lexington KY resident and Co-Founder of Better Homes and Gardens Real Estate Cypress. She has over 16 years experience selling real estate all over Lexington KY and the Central KY areas. Kim is the manager/Realtor of ExploreLexingtonKY.com - Home to Your Best Source for Lexington KY Real Estate!