Famed Horse Farm Owner and Lexington Developer Preston Madden Dead at 85
Posted by Kim Soper on Tuesday, May 5, 2020 at 5:10 PM
By Kim Soper / May 5, 2020
Comment
I'm beyond sad to hear of the passing of Preston Madden, famed horseman and horse farm owner of Hamburg Place Farm in Lexington, KY. Preston died today May 5, 2020 after an illness and was 85 years old at his death. Growing up in Lexington and being a home owner on part of the former Hamburg Place farm, I am so sad to hear that Preston has passed. Preston owned many famous horses in his life time and bred the 1987 Kentucky Derby winner Alysheba. His farm was also the farm that breed the very first Triple Crown winner Sir Barton. Four more Derby winners and Four more Belmont Stakes winners called Hamburg Place Farm home. Preston's late wife Anita Madden passed in September 2018 at the age of 85. They were such soul mates and did so much work, even behind-the-scenes work for the Lexington community and local charities. But most remember them for their ultra lavish and star studded Hollywood style events on Derby Eve at the famous Hamburg Place Farm off Winchester Road here in Lexington. I was too young to attend those parties before their end around 1997, but as a child I remember always watching the news and seeing the live coverage of the parties on WKYT and WLEX TV.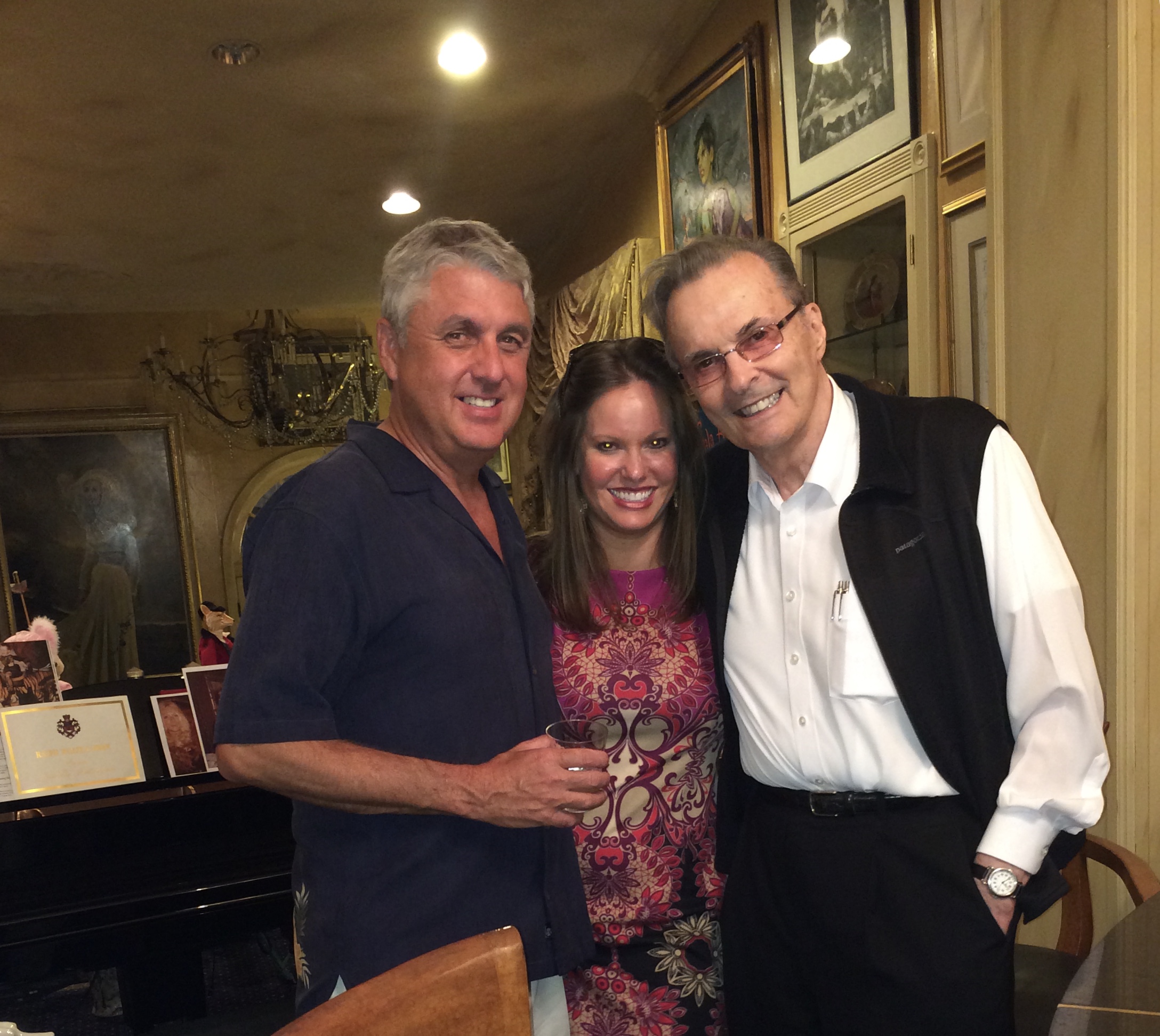 I had always wanted to meet Preston and Anita for years and chat about life and the farm and all the history. So one night in July 2014, thanks to my good friend Jim Perry, I had that chance. It was a magical, once-in-a-lifetime night with Preston and Anita at their home. That was the night they sold off a part of the land in the Hamburg shopping center. It was the largest land sale - the largest real estate sale in Lexington, KY history ( Fayette County history). That Lexington real estate sale at $185 million still stands on the record books today and it included the area where the Regal Cinema stands in the Hamburg Shopping and retail district. I've heard some stories that Preston had started planning for the development of the farm since the early 1950s and had a drawing or layout of the land and the development even then. He was so progressive in this thinking. I guess that is why he always wore the same black and white outfit nearly every day. He told me himself that the great Albert Einstein wore the same outfit every day so he didn't waste value time deciding what to wear and Preston had said he applied that same thinking. There were too many other things in the world to think about.
Here is a link to the story I wrote about that famous night with Preston and Anita Madden and the largest real estate sale in Lexington history. I've even shared those special life lessons Preston gave me that night. The part about the tree is especially touching.
RIP Preston Madden, this Lexington girl will never forget you and your legacy. It was an honor to meet you! Forever love, Kim Soper
Whether you want to buy a downtown condo, a custom walkout ranch on a golf course, or a horse farm in the country, I can help find the perfect home for you – as well as help you sell your home. In addition to Lexington and Paris Real Estate, I specialize in the nearby towns of Midway, Versailles, and Georgetown.