Check out My Favorite Low Key Pizza Place in Lexington, KY
Posted by Kim Soper on Monday, June 14, 2021 at 8:31 AM
By Kim Soper / June 14, 2021
Comment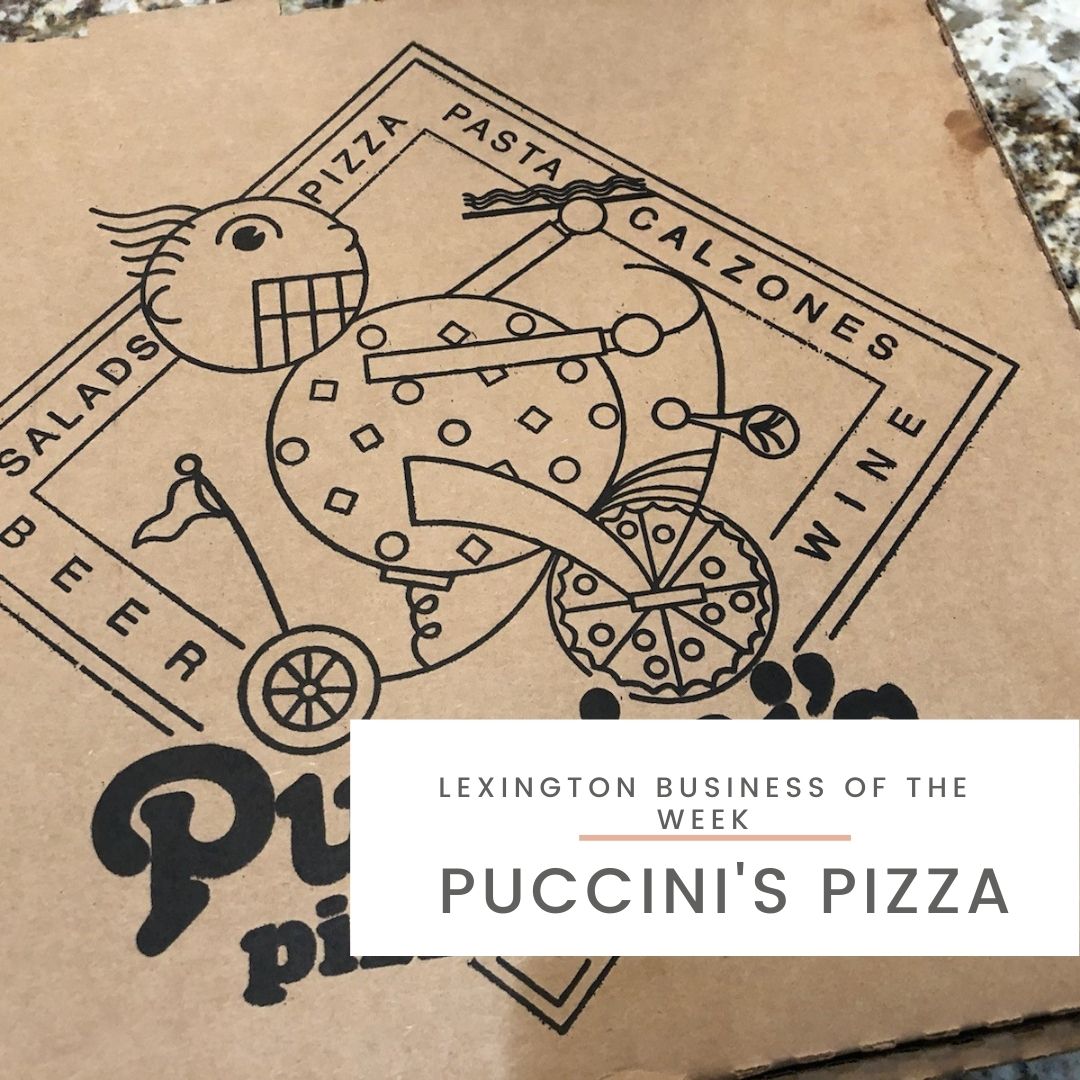 I love getting out on the weekends and exploring local businesses in Lexington! This past weekend I visited a local gem. If you have never been to Puccini's Pizza... all I can say is run! You have got to check out their famous specialty pizzas! I cannot say enough good things about it. I loved it because the pizzas are great and the vibe of the interior of the restaurant is so low key. Plenty of socially distant tables and such a good low-key vibe. Roll in with joggers on and sit down to relax in this causal oasis. Trust me when I say I will be back to visit soon! Three locations in Lexington so you will find one close to home - 3090 Helmsdale Place near the Hamburg and Andover neighborhoods, 833 Chevy Chase Place in the Chevy Chase and Ashland Park neighborhoods and 3801 Dylan Place near the Boston Rd and Winthrop areas so in the heart of South Lexington.
Tag a business in the comments that you think I should visit next!
About the Author: Kim Soper is a lifelong Lexington KY resident and Co-Founder of Better Homes and Gardens Real Estate Cypress. She has over 17 years experience selling real estate all over Lexington KY and the Central KY areas. Kim is the manager/Realtor of ExploreLexingtonKY.com - Home to Your Best Source for Lexington KY Real Estate!