Best Place for Candy and Gifts in Lexington is Old Kentucky Chocolates
Posted by Kim Soper on Tuesday, February 11, 2020 at 4:17 PM
By Kim Soper / February 11, 2020
Comment
Valentine's Day is just Three days away and if you are looking for a new fresh spin on chocolate but don't want to purchase just a box of basic chocolates you need to visit Old Kentucky Chocolates. This family owned candy store since 1964 has brought Lexington kids and adults all the best candy over the years. All the chocolate they sale is made right here in Lexington at the Southland Drive Location and they are always mixing new flavors and creations to bring us some special treats. Think about their mints. Not just a mint but a Derby Mint! The chocolate covered potato chips are a personal favorite of mine and if you like the combination of salty and sweet don't miss this. The chips are dabbed with a bit of sea salt and will melt in your mouth. Be sure and ask for a free sample if you are on the fence about this product. That is how I discovered how awesome this combo really was. Bourbon Balls, Bourbon Chocolate, cream candy, and all the great candy your Mom or Grandmother made at the holidays is found year around here. And if you are looking for more than chocolate, they have tons of other types of candies and treats for the non-chocolate lover.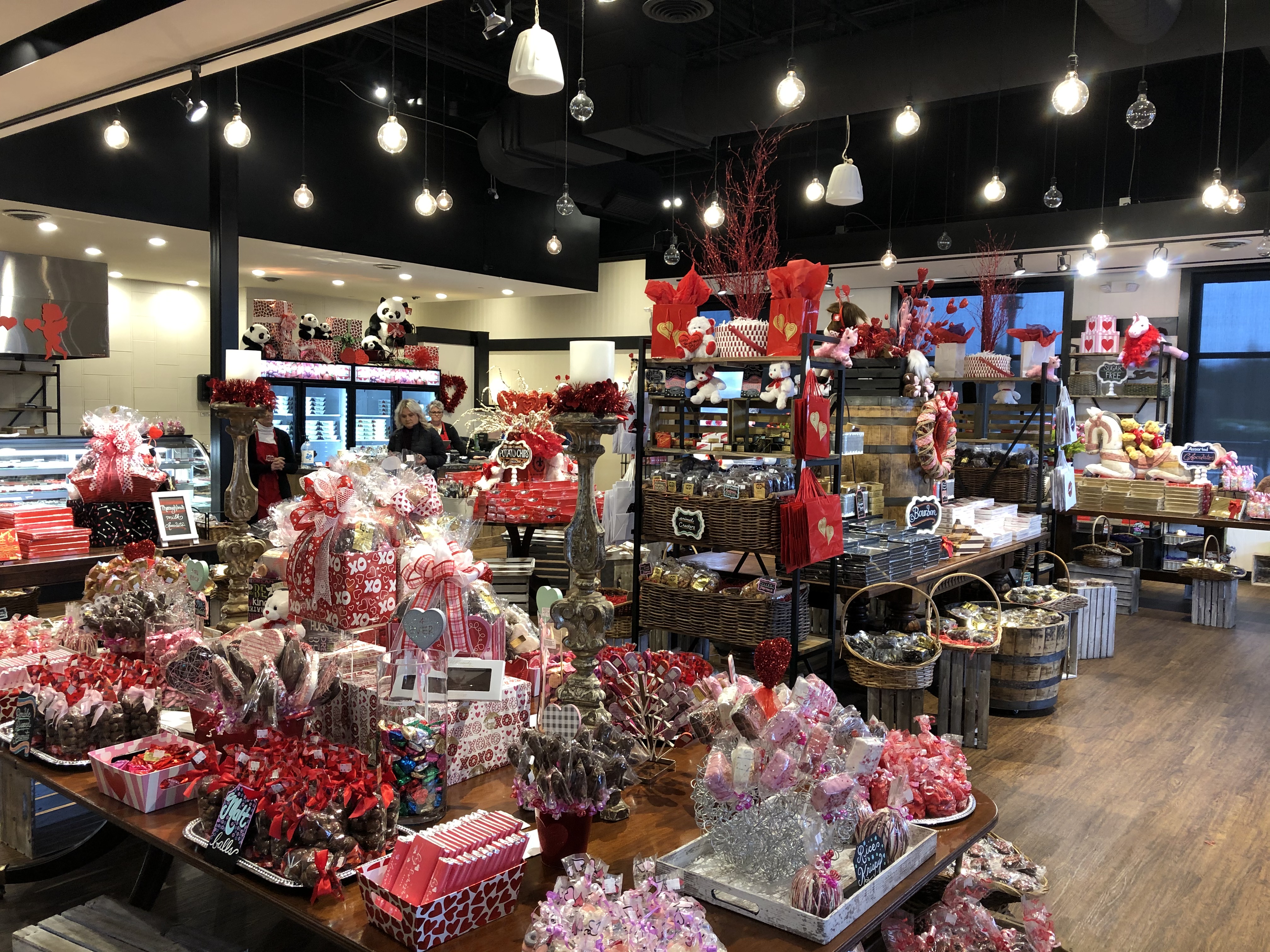 I'm a frequent shopper at the Hamburg location. You will find more than enough goodies year around for Valentine's, Easter, Halloween and Christmas. But the biggest difference between this location and the original on Southland Drive is that Southland is slightly larger, has a few more gifts and more novelty type chocolates such as cute pieces in chocolate for nurses, doctors, teachers, Mom and Dad and so forth. These are those cute little pieces of candy you would give to someone like your teacher on special days. As a kid, I loved going to the Southland location and viewing all the different types of professions they had candy made for.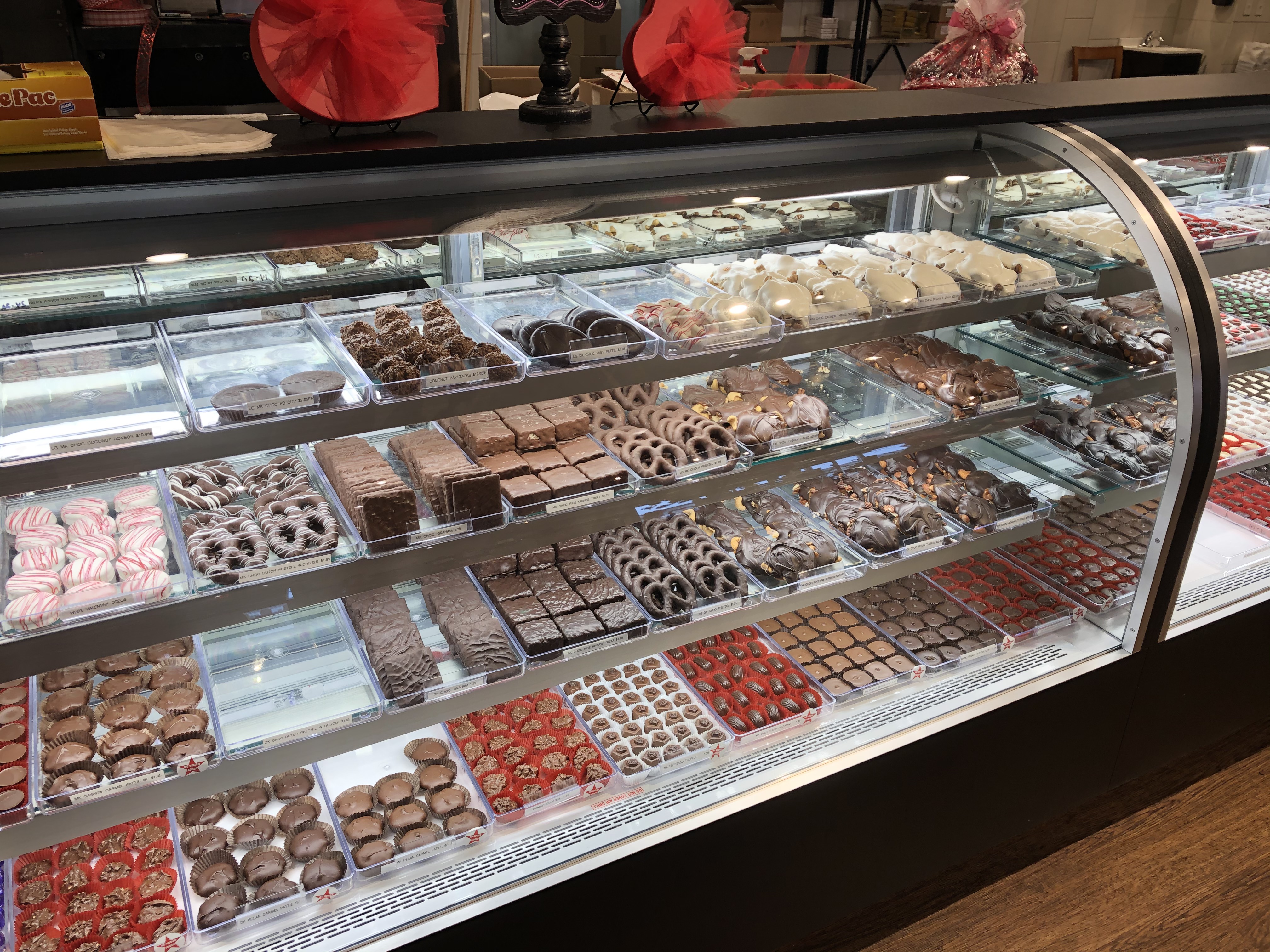 There are 3 locations in Lexington:
The main hub at 450 Southland Drive Lexington – across from Good Foods Co-op.
3385 Tates Creek Rd Lexington – in the Lansdowne Shoppes.
1890 Star Shoot Parkway Lexington – in the Hamburg neighborhood behind Bonefish Grill.
And if you have fond memories of the downtown location in the Civic Center at Rupp Arena, please note, that location closed last year since the Civic Center is being renovated. I always remember visiting the store before Kentucky basketball games and getting a bag full of the little chocolate basketballs.
If you are new to Lexington and a sweet kid visits your home and is selling candy bars for a school or sports fundraiser, those bars may just be the Old Kentucky chocolate candy bars. The candy store helps so many local schools, businesses and organizations with their fundraising efforts. The "Wildcat" bar, The "Krispy Krunch" and the "Thoroughbred Truffle," are definitely bars worth their weight in chocolate! And another cool feature is they have tons of cool Lexington and horse type labels for chocolate bars if you are guest arriving into Lexington for wedding and events. They know how to really make your event feel like home!
Visit Old Kentucky Chocolates for more details, store hours and info. Explore Lexington KY and check out our great chocolate company!
Lexington Ky is always #1 in my book! Whether you want to buy a downtown condo, a custom walkout ranch on a golf course, or a horse farm in the country, I can help find the perfect home for you – as well as help you sell your home. In addition to Lexington Real Estate, I specialize in the nearby towns of Paris, Midway, Georgetown, Winchester, Nicholasville and Versailles.