Best Place for a Burger in Lexington, KY
Posted by Kim Soper on Wednesday, September 15, 2021 at 12:00 PM
By Kim Soper / September 15, 2021
Comment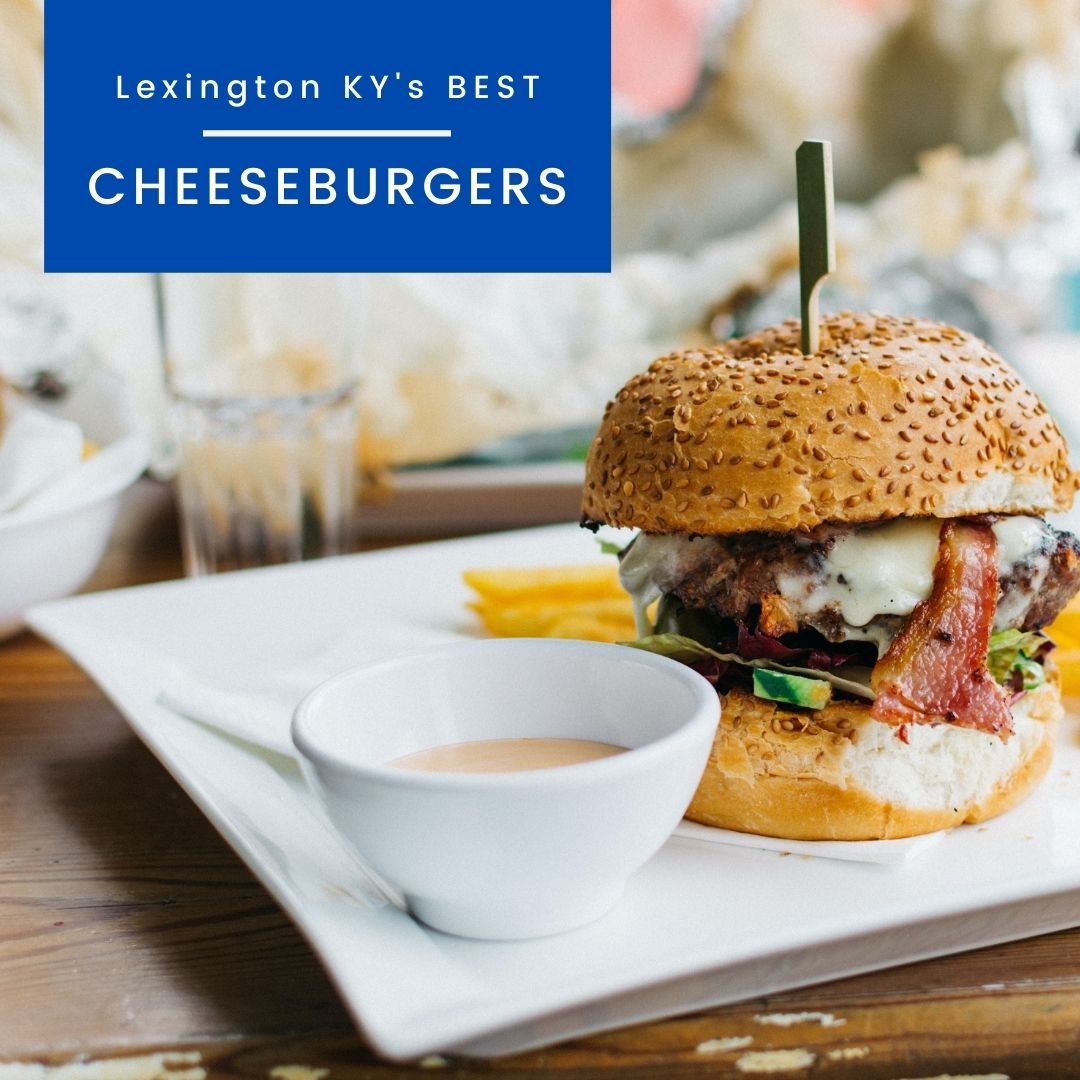 Calling all cheeseburger lovers! This is not a drill. This Saturday is National Cheeseburger Day. So, to celebrate, I'm giving you a list of the most unique places to grab a cheeseburger in Lexington, KY this weekend: Listed in no order:
*Oscar Diggs – 155 N. Limestone in Downtown Lexington. Locally owned and big on flavor. Add the beer cheese to the burger top and it's every Kentuckian's dream mix. Big on flavor.
*Rafferty's – 1865 Alysheba Way in the Hamburg area of Lexington. I know you may think it's a chain restaurant and because it is so good yes it's now a chain, but it started right here in Kentucky. The Backyard BBQ with bacon is my favorite and I always make sure my long holiday weekends consist of this staple.
*Ted's Montana Grill – 2304 Sir Barton Suite #170 in Lexington's Hamburg neighborhood. Adding this one on the list for the great bison options. Founder Ted Turner 's kids live in the Lexington area so it's not uncommon to actually bump into Ted in this location.
*Shamrocks – 154 Patchen Drive off Richmond Rd and 4750 Hartland Center Suite 128 – The O'Round has been around since the early 1990s and Lexington residents and visitors say this one is the best.
*Grey Goose AKA The Goose – 170 Jefferson Street in Downtown Lexington. Many folks say this is the best option many say for the veggie black bean burger.
Now tell me... who makes your favorite burger?
About the Author: Kim Soper is a lifelong Lexington KY resident and Co-Founder of Better Homes and Gardens Real Estate Cypress. She has over 17 years experience selling real estate all over Lexington KY and the Central KY areas. Kim is the manager/Realtor of ExploreLexingtonKY.com - Home to Your Best Source for Lexington KY Real Estate!