Realtor® Kim Soper represents the region's finest properties with exceptional skill using the most innovative technologies currently available. Kim Soper offers ultimate privacy and security, speed, and efficiency. With over 19 full-time years of experience, Kim has a clear understanding of the mindset of home buyers and sellers and a thorough understanding of the regional marketplace.
Kim Soper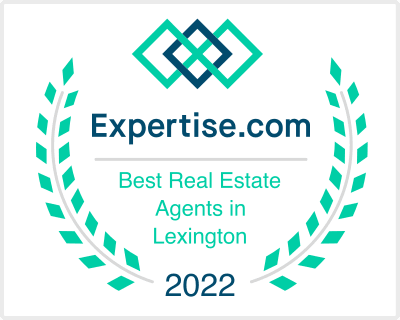 Hi, it's Kim! First and foremost, thank you for visiting my real estate home on the web! I am a dedicated real estate professional and 2023 marks 19 full-time years in real estate.
I am a lifelong Lexingtonian and graduate of historic Transylvania University. After graduation I worked professionally for several years in higher education in the Public Relations department at Transylvania. In 2005, I left my Public Relations career and followed my lifelong passion for my city and its lustrous history which naturally led me to a career in real estate.
As a child I constantly asked my parents to take me to open houses. Persistence is key! I have a special place in my heart for historic homes as well as the homes in the Eastin Rd, Deepwood and Paris Pike corridor where I grew up in Lexington. My love for real estate truly was born and cultivated in my childhood. I won First place at the Kentucky National History Competition on my real estate presentation
My passion for real estate comes natural to me. I often wonder if I was born for real estate. After all my Grandmother's name was Ms. House before she married Mr. Soper!
I have been licensed in real estate since 2004 and during that time I have successfully worked with over 500 families, individuals, banks, and Universities with their real estate moves and transactions.
I'm a Certified CARTUS Relocation Agent, CARTUS Network Affinity Specialist, CARTUS Network Referral Specialist and the USAA network. For all your relocation needs, I have you covered. Kentucky has been my forever home so I'm excited to show you around and introduce you to the neighborhoods and help you navigate the city, the restaurants, the shopping areas, the business district and more. Welcome to the beautiful Bluegrass state!
In 2018 I was named an Inman News Star Contributor. Inman News is the leading real estate news source in the United States. This role allows me to be a voice and educator on real estate news and topics which are shared across the country to other news sources, to agents and to the public. Whether I am writing a topic that will help agents in the business or help buyers and sellers, I believe education Is key in all realms of business, especially real estate.
Thank you for visting my site. I would be honored to assist you with your move to Kentucky or your move across town. I'm excited to show you around the area and help you find the right place for your needs. Give me a call today at 859-509-8008. Wishing you all the best in 2023! - Kim
Learn More About Kim Soper and Connect with Kim!
Testimonials and Client Experiences
All About Lexington Blog by Kim Soper